Hello! My name is Vera Taku, an entrepreneur, event planner, public speaker, and businesswoman with many skills! I am the founder of V'etta Creations, a business I proudly built from the ground up with just $500 to start and the knowledge I gained from my mother, a business owner who never let one failure stop her. I've had my share of ups and downs but it's only helped fuel the fire underneath me to pursue my passion, and turn it into a successful business!
The name "V'etta Creations" comes from my first and middle name, Vera Etta. My aim is to be the voice of reason and hope, whether you are going through rough times, struggling to plan your event, or just need to connect with ideas and positive thinking. I know the importance of a great listener and a compassionate heart, and love to help motivate and empower people to be the best versions of themselves. I hope to help people identify and achieve their personal goals by coping with the issues that are causing them distress, and anxiety. I take great pride in the progress and success of my clients, and look forward to helping you.
"So, you see, challenges will come, but it's how you handle them that matters." -Vera Taku.
News &
Updates
Don't miss my upcoming events and updates at V'etta Creations.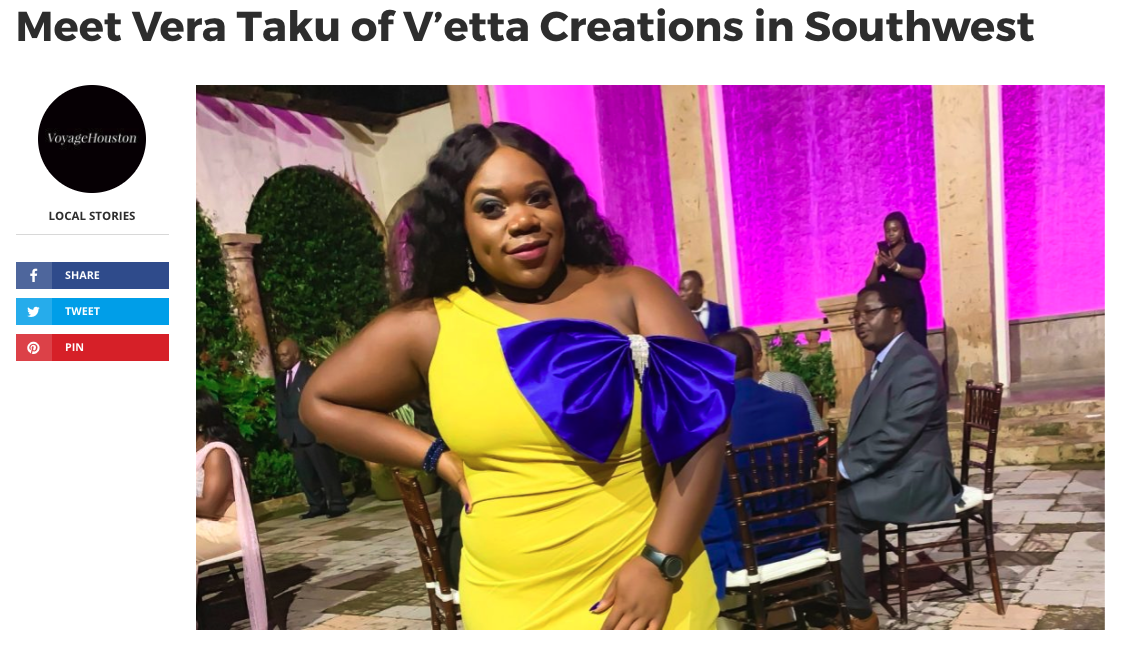 29 Oct
Today we'd like to introduce you to Vera Taku. Vera, let's start with your story. We'd love to hear how you got started and how the journey has been...